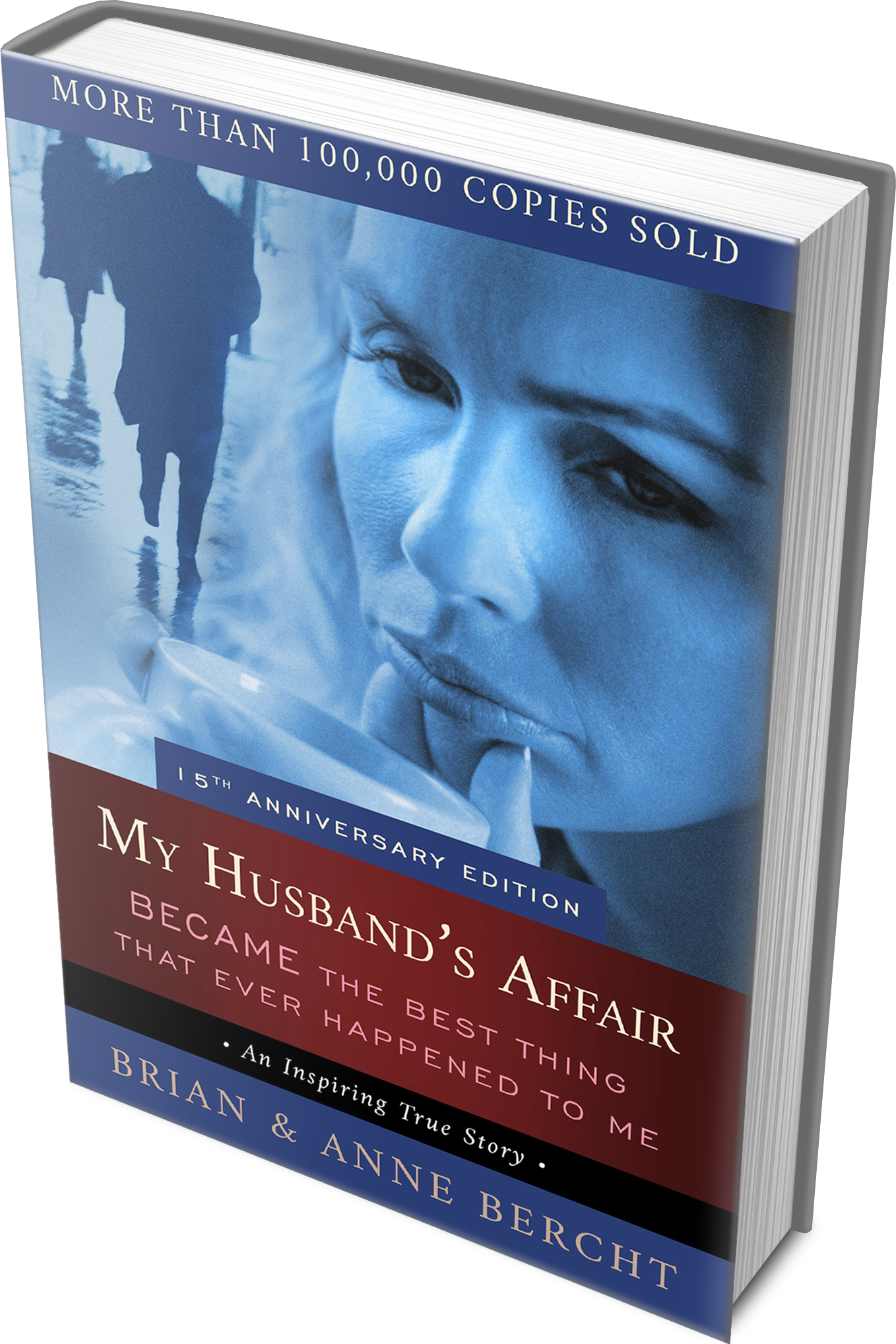 An inspiring true story of one couple's journey to healing after the devastation of betrayal
This Book is for Everyone!
Spellbinding, Suspenseful & Compelling
From Tragedy to Triumph
My Husband's Affair Became The Best Thing That Ever Happened To Me is the bestselling ground-breaking book about surviving a marital affair, the recovery journey, and coming out stronger and more in love than ever. It is courageous, bold and honest. In this book you'll learn how to prevent affairs, how to survive an affair and how to support friends or family who are struggling with affairs.
What people are saying
"Riveting...Mesmerizing...I couldn't put the book down."
My Husband's Affair deliberately removes itself from providing the theoretical and psychological explanations for the why of infidelity and instead purposes to take readers on a gut-honest, courageous, straight-from-the-heart journey into the lives of a couple/family who endured the aftermath of an affair. A must-read before couples, facing infidelity, make life decisions they may later regret. This book provides an alternative to the expected... hope that it's not over.

Don Huston

BTh, MC, RCC, Couples Therapist
This book makes a wonderful contribution to the growing willingness of couples to "break the code of silence" and share their experience with affairs in order to help others. It offers clear insight into the pain involved as well as great hope for the power to recover and rebuild the marriage.

Peggy Vaughan

Author of "The Monogamy Myth" and Host of www.dearpeggy.com
For too long too many have suffered in silence because of the stigma associated with affairs. This book gives an honest look at the reality of betrayal and offers hope through the testimony of one brave couple.

Margie Thaler

A Reader
What a ride! Anne captures her marital journey in a way that leaves you feeling as if you've just completed a double loop on a roller coaster...only to realize there's another one coming! After reading their story, I see Anne and Brian as champions of honesty, commitment, perseverance and true love.

Monica Columbus

A Reader